California Poppy Day is April 6.
On March 2, 1903 the California poppy, Eschscholzia californica, became the official state flower of California (Ca. Government Code Section 421). The plant's bright orange flowers are an unmatched symbol of the Golden State, perhaps viewed as a floral representation of the "fields of gold" sought during the gold rush.
The California poppy is commonly seen blooming in the spring and summer along country roads and freeways throughout much of the state, making this plant a highly recognizable symbol of California, and April 6 of each year is officially designated as California Poppy Day.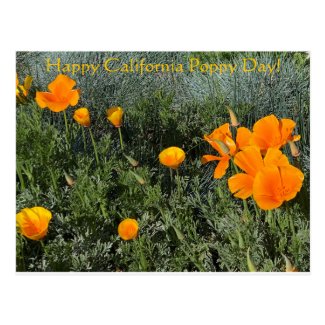 A common phytoene synthase mutation underlies white petal varieties of the California poppy