Celebrate CA Native Plant Week!
When you save plants, you save everything else.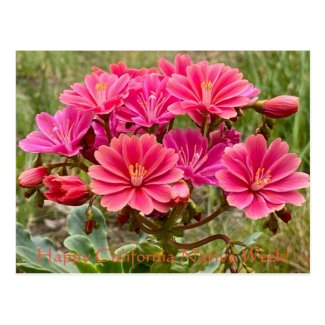 Did you know that 90 percent of insects can only eat the native plant species with which they've co-evolved? From monarch caterpillars to desert birds, life depends on native plants. Even we humans need our native plants to support the web of life upon which we depend. From our oxygen rich redwood forests to the wet meadows of the Sierra, native plants provide important ecosystem services that sustain life. And every plant matters, especially here in California.

California's native plants makes it one of the world's biodiversity hotspots. With approximately 6,500 types of plants, we have more plant diversity than any other state in the U.S. A third of our species are found nowhere else on the planet. (Think of what that means for the species that depend on them!) That's why, in 2010, the California State Legislature designated the third week of April to be California Native Plant Week.
A Blooming California: California Native Plants