Celebrate the Golden Gate Bridge's 83rd birthday from Fort Point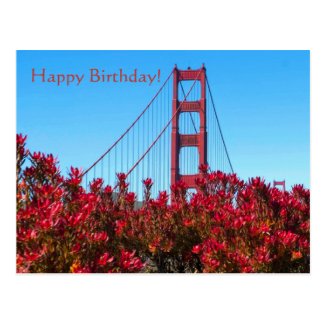 The bridge, designed by Chief Engineer Joseph Strauss in 1917, opened May 27, 1937. The world-famous span, which is 1.7 miles long, connects San Francisco and Marin County.

International Orange, the bridge's famed color, originally was the anti-corrosion primer that protected the steel. But consulting architect Irving Morrow loved the visual spark it provided against the bay's cool blues and the Marin Headlands' greens and golds, so it stayed.
Golden Gate Bridge History and Engineering Exhibition


GOLDEN GATE BRIDGE: History & Research