On March 1st every year children and adults in Bulgaria exchange beautiful handmade martenitsas and celebrate the upcoming spring. It is believed that if you wear a martenitsa spring will come sooner. These special crafts are made out of red and white yarn and are also considered a symbol of new beginning and harmony between nature and people. Martenitsas come in different forms and shapes, but the little dolls "Pijo and Penda" are the most popular image and have a special meaning.
March 1: Baba Marta Enters the Scene, Brings Spring Along
The ancient custom of March 1 with white and red threads lives on in the Balkans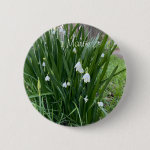 Happy Mărțișor!